The list of titles acquired by the Greek world champion Powerlifter, Paris Mitropoulos, grows and now includes a gold medal in Mr. Olympia Pro Powerlifting.
The unconditional love for sports, the long-term dedication to win in prestigious Powerlifting competitions and daily training sessions are tangible proof of the physical and mental strength of a high caliber athlete. Lithos Digital, a digital marketing agency that helps businesses in Greece and abroad fulfill their goals, saw the fire in Paris's eyes and supported him to keep it alive despite all the difficulties and failures. The continual fights and support have brought about astonishing results as Paris not only made his dream of participating in Mr. Olympia come true but also won it.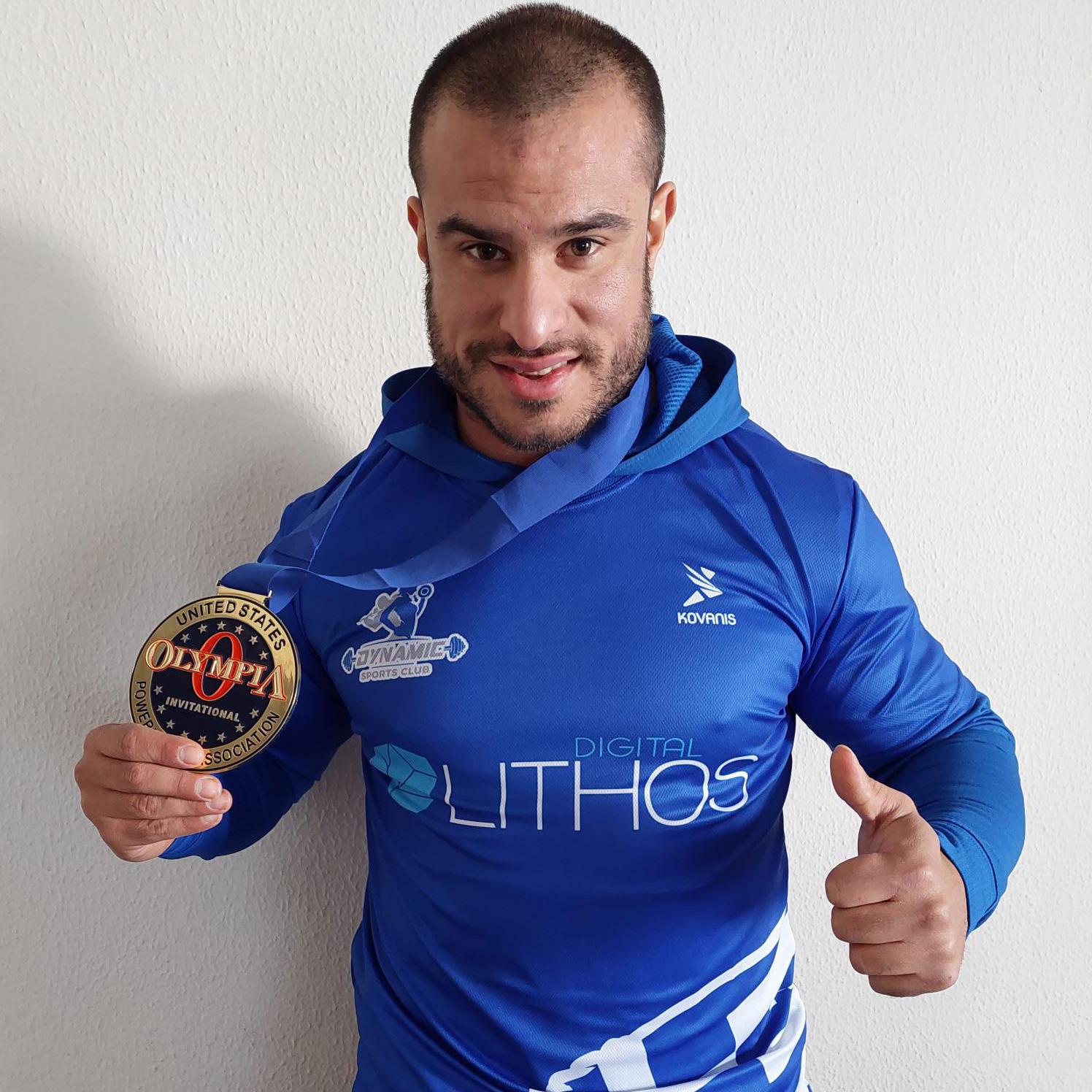 Mr. Olympia took place in Las Vegas from 15 to 18 December 2022. Paris was there and competed in Pro Powerlifting against the best Powerlifters all over the globe. The fight was spectacular but also challenging and tough, adjectives that accurately describe anything related to Mr. Olympia. Nevertheless, Paris Mitropoulos didn't choke under the pressure and he was the winner: he got first place in the 110 kg category. 
You can see Paris videos on his Facebook profile > Paris Mitropoulos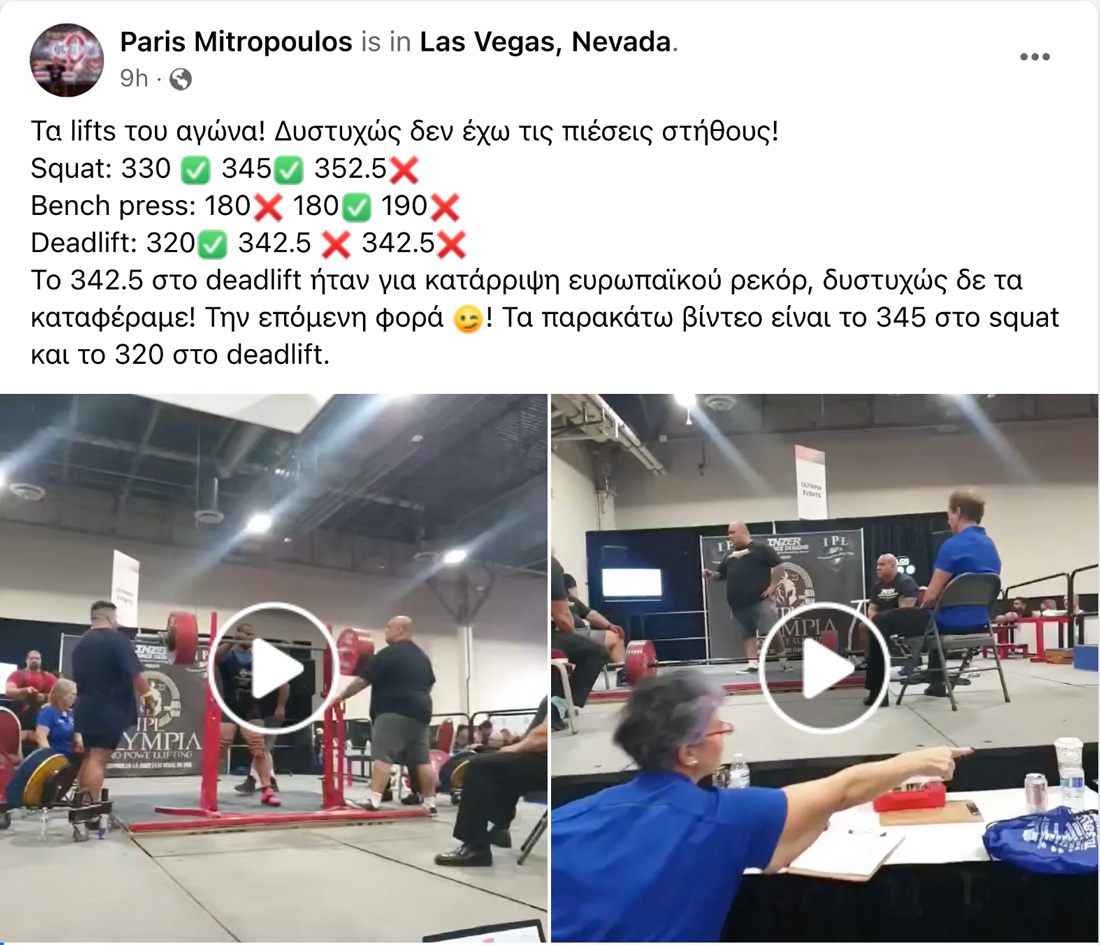 Actually, the distinctions do not end there. Paris's first place in the 110 kg category made him rank as the second best athlete in the whole championship. This is a remarkable accomplishment since all participants, people who fought for a place in this competition, were the strongest athletes in the whole world. 
Joy and pride have flooded the hearts of people in Greece for the great success of such an admirable person who hasn't given up and managed to achieve his biggest goal; a goal that many dream about but few fulfill. There is only one thing left to say: 
Congratulations, Paris!