Faidon Ioannidis
To Vima tis Ko
---
Nowadays it is hard to find colleagues who are both credible and professional. Finding people who are passionate about their work and they relate to your concerns is truly rare. For me, the Lithos Digital team, and especially Mr. Meksis, stand out. Besides their civility and knowledge of their field (you will understand what I mean from the first time you talk with them), they are more interested in offering excellent services than selling a product. There were many times when they went out of their way and took more actions than necessary in order to help me with my business even more. They were by my side from the start, solving every single problem I had and producing exceptional results. I strongly recommend them, especially to people who are getting started with digital marketing.

Kostas Argiros
Revma Store
---
I recommend Lithos Digital to anyone who wants to make a website or to get digital marketing services because they are the best colleagues to have. The basic principles of the company are credibility and diligence. They get many stars from me. Well done to all of you.
Sophia Kostopoulou
Enjoy Learning
---
Lithos Digital made our website and eshop: www.enjoylearning.gr. They duly performed their tasks, they were flexible and extremely helpful with after-sales services. Everything worked like clockwork.
MV Beauty Art
---
They are excellent professionals. They never say "can't do". Always are ready to jump-in and get the job done. Always have a variety of innovated proposals to offer. @MVBeautyArt is very appreciated for the job.
Eleni Dinorri
---
Knowledgeable in their field with quite good support!
Zerdila Olga-Klio
---
We entrusted the creation of our website to LITHOS DIGITAL, and we were happy with our decision because the result is excellent! Well done to the whole team, but let me especially congratulate Andreas for his consistency, professionalism and kindness, and Dimitris for his creativity and imagination, his artistic approach and his helpfulness in terms of training and assistance.

Ilias Karanikolas
Psichogios Estate
---
After almost a year of working with Lithos Digital and I can say that their professionalism is not comparable. Their immediate priority is the correct, immediate and quality customer service. A big thank you to Andreas and Dimitris for this perfect collaboration that obviously does not end here as they will undertake other projects.
Gavrilos Bros SA
---
We are very happy with the cooperation, after several years of failed partners in the field of digital advertising we found a reliable partner who understands our needs and works methodically for the best result.
Oikonomaki Pinelopi
OIKONOMAKIS CHRISTOS GLOBAL LAW FIRM
---
Professional and reliable. Quick responses.
Electra Radiotis
Fitnovation
---
The best partners in this field I have ever had. Always well informed, always eager and creative. Thank you very much, Lithos!!
Michalis Uroumis
Fitnovation
---
Very consistent, eager and informed. Real professionals! We have seen results from the first month and very much appreciate our collaboration with Lithos Digital!
Pantelis Hatzisinakis
Tax Compass
---
I worked with the company on website design and hosting services. Very good service and a high level of professionalism!
Dimitris Stratigentas
Greek TravelTellers
---
The focus of our excellent partnership with Lithos Digital is the direct communication and response to our every question or request, as well as the willingness to look for the best solution to promote the business.

Aspassia Tagliente
Aspassia Tagliente
---
Professional agency. Willingly adjusts their schedule to be available when needed. Fast responses and constant availability. Happy with the collaboration.

Aris Konstantopoulos
Aris Vision Correction
---
Lithos Digital have been an inspiration to work with, achieving great results. They have a great understanding of digital marketing, always responsive and there for you when needed!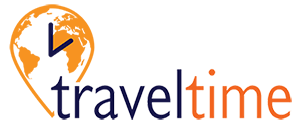 Eleni Papageorgiou
Travel Time
---
Professionals in their field. They love what they do and it shows! Their work is characterized by professionalism, precision and of course excellent response to the demands. I would highly recommend them.

Sakis Tiliakos
Lafasi
---
We thank Lithos Digital for the excellent cooperation we had for the development of our website (www.lafasi.gr). Professionalism and consistency.
Michalis Kanellos
Desyllas Games
---
Real professionals, fast and efficient. Very good communication and specialized knowledge in their field.
Zorzos Thanasis
4Tec Security
---
Excellent professional work, great expertise in their field, and are always willing to hear you out when you need them and give you an immediate solution. I strongly recommend them, A +++.
Vougas Stratos
Sigma Web
---
Because of my field of work I know a large part of digital marketing professionals. I admit that the team of Lithos Digital impressed me with the results of their work, but especially with the ethos and the attention that they face each client, where it is obvious that their first concern is the best result.
Kitsikoudis Panagiotis
Multi Travel
---
Excellent service and friendly, knowledgeable staff.
Sofia Kalidoni
KALIDONI TRAVEL
---
Over the past 2 years, we have been collaborating on the advertisement and promotion of our Travel Agency with Lithos Digital. We have to say the best about the great attention they give to their customers, but also how much they have raised our presence online. In short: Friendly relationship, professionalism, reliability and always by the client - friend.
Nikos Spiratos
FEEL MUSIC
---
With Lithos Digital we collaborated to develop our website feelmusic.gr. From the first moment I was impressed by their professionalism. They came directly to our offices and understood our needs. They were very fast at work and perfectly conspicuous. We will certainly extend our cooperation to other areas.
Texnikoi24-7 Team
TEXNIKOI24-7
---
Excellent cooperation! Lithos Digital was a truly life-saving choice for our company at a time when we needed a partner to help us find new customers and further development. We had heard promises from many companies without substantial results. With Lithos Digital, we've seen operations with our company statistics go up every month.
Anna Anaplioti
ΧΡΥΣΗ ΓΩΝΙΑ (GOLDEN CORNER)
---
Our cooperation with Lithos Digital was based on the understanding of our company's needs and the proper preparation for the presentation of the material, but above all its character. Our collaboration is based on know-how and sincerity and they are always next to their client for whatever help they may need. We sincerely thank them.
Ilias Partatilas
PERFECT NUTRITION
---
The collaboration of Perfect Nutrition with Lithos Digital was the springboard for the development of our company and its gradual rise. The advisory and technical services we have been provided have helped to set our demands high, and our goals in general.
George Babas
FURIOUS CARS
---
With Lithos Digital we collaborated to develop our Furiouscars.gr website. They responded to our demands and needs faster than expected. They created a new website and offered us new services for which we are grateful. Incredible service and they've been next to us at every step we needed them even until today.
George Papamavros
MOTOREX
---
We decided to upgrade our company's website and our decision to trust Lithos Digital was fully justified as the professionalism and consistency of the company were precious to us. They were and continue to be next to us, always listening to our needs, aiming to have the best result. We only have to say the best. Our cooperation was excellent!