Lithos Digital received the title of "Best Global SEO Company 2023" at the Greater London Enterprise Awards 2023.
Dedication to perfection and hard work are rewarded. All the team members of the digital marketing agency Lithos Digital can attest to this from the moment they were informed that their workplace received this prestigious award and the global recognition from the esteemed Greater London Enterprise Awards 2023.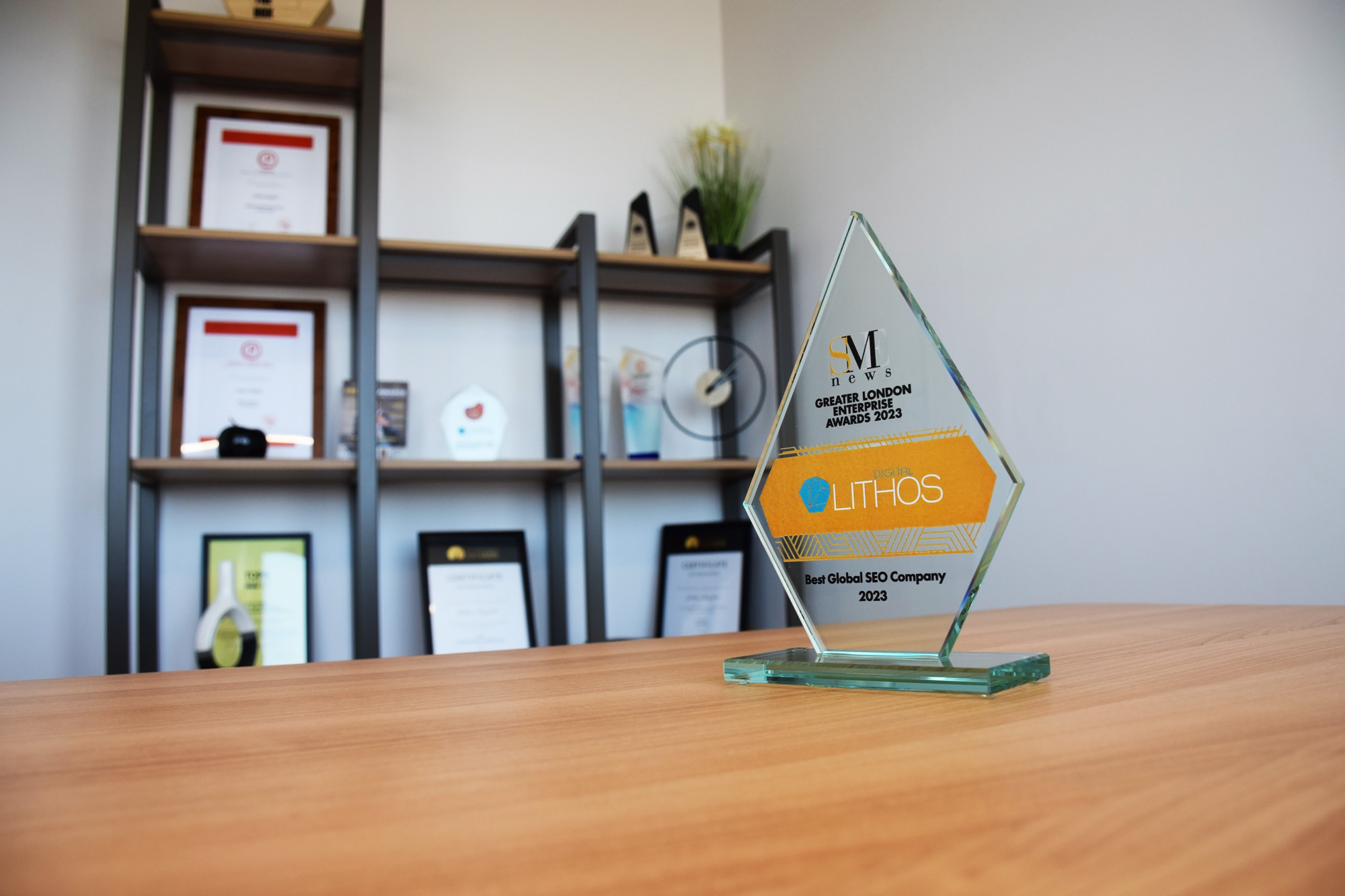 What are the Greater London Enterprise Awards? 
SME News is a company that aids businesses in the United Kingdom to keep up to date with the latest developments of the market and grow. One of the methods that they use to achieve their sacred goals is the annual Greater London Enterprise Awards. They focus on businesses in London because there are not only numerous startups and long standing firms but also innovative and stable fields that are born and bloom there. This huge variety in the London market is reflected upon the multiple categories and awards that are open and offered to the best companies in the area every year.
How did Lithos Digital get its award? 
Lithos Digital sent a submission to the Greater London Enterprise Awards 2023, in which it presented its strategy for the rise of the company Plonk Golf in the Google result rankings. Plonk Golf installs and operates mini golf courses in the exterior or interior space of bars and pubs in London. It is a popular sector in England, especially in London. This explains why the competition is so high online. Despite the fact that our competitors had budgets for SEO that were ten times larger, Plonk Golf not only achieved first-page rankings on Google but also secured top positions within just a few months through organic means. Specifically, Plonk Golf climbed to the 1st place on Google.co.uk for over 352 highly searched keywords. The successes do not end there since it ranked on the top 3 spots in Google results for more than 662 important keywords. How did all that happen? We identified and rectified issues on the official company website, and then we implemented client-specific and diligently planned SEO actions. For more information about the specific case study, you should read the article in the official Greater London Enterprise Awards by clicking HERE.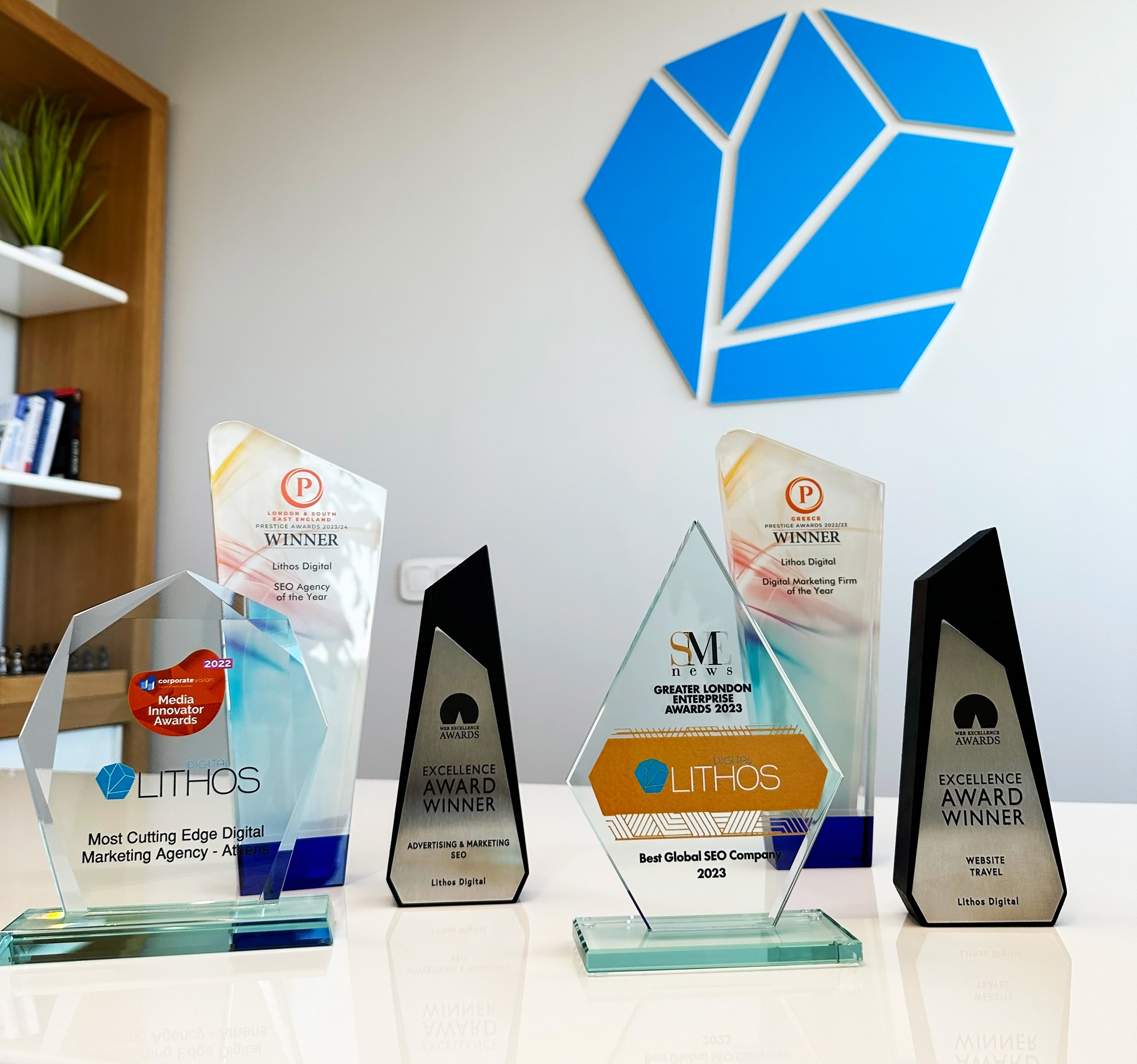 Important information about Lithos Digital 
What is actually the Best Global SEO Company 2023? Lithos Digital is a digital marketing agency based in Athens, but it also has employees in England and Spain. We specialize in SEO services as we are experts in getting small and big businesses at the Google top. Our knowledge covers the whole Digital Marketing spectrum, and this is why we offer Performance Marketing, which means that we create ads on Google and Social Media, content management on Social Media, Consulting, and website development from scratch. It is worth noting that the elegant design and the functionality of our websites are on another level. The Vision Yachting website received the best design award at the Web Excellence Awards. In addition to that, our new project focuses on a complete Website Creation package.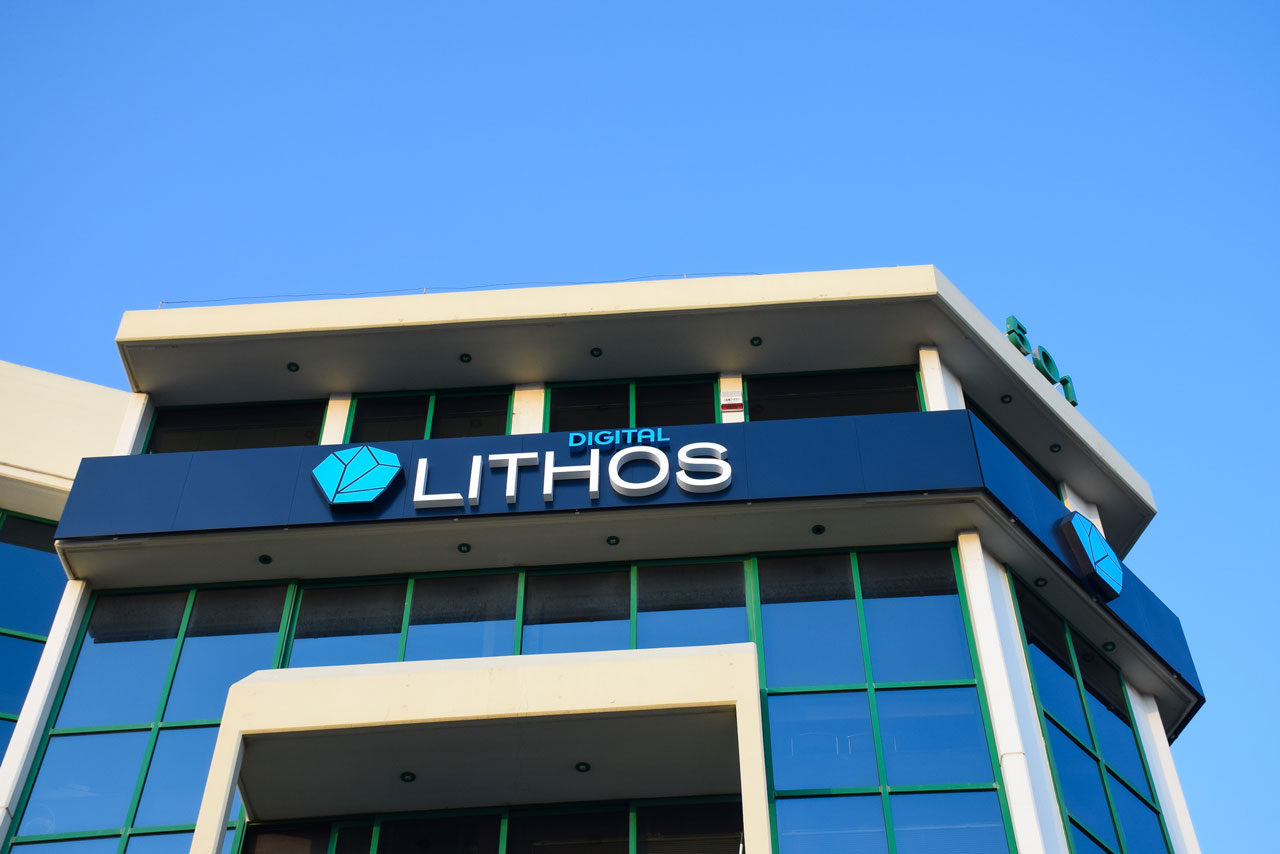 What makes Lithos Digital special according to our clients? Our innovative ideas, our super fast responses to questions and concerns, and our cheerful people. Our aspiring plans for the future of our company are almost here, so the smiles in the Lithos Digital family are going nowhere.