What is Website Promotion – How does it help and what does it consist of?
Website promotion is a collective marketing actions and techniques that aim to increase traffic to your website. Whether you have a large business, a blog, an eShop or any other website, you need to promote it online and inform potential customers about your services or products.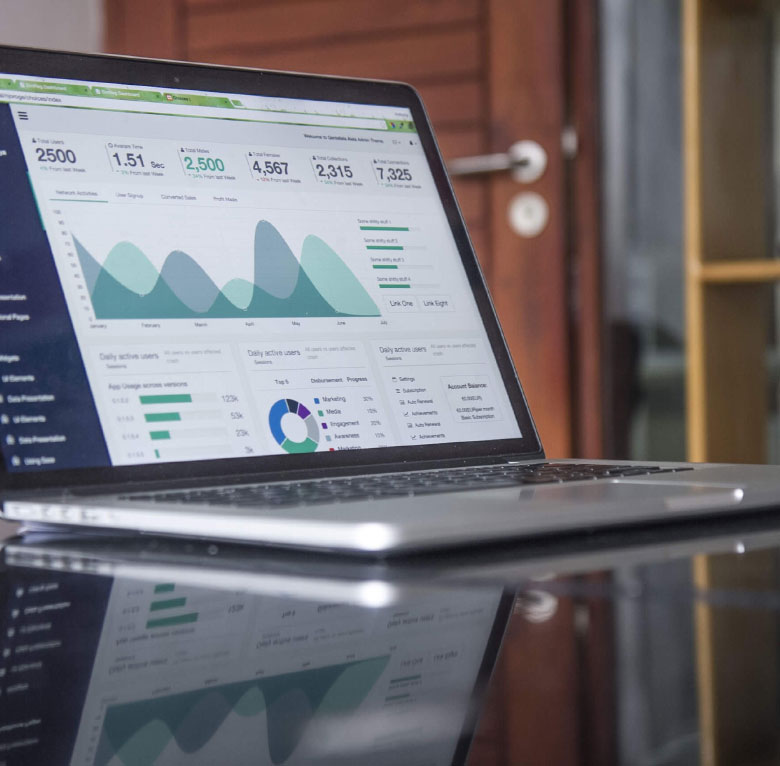 Why is Website Promotion important?
A website can offer many financial benefits to the owner of a business. It can provide profit from buying and selling via the internet or other businesses, such as blogs, which earn income through advertisements and sponsorships. Although there are many web page options, their purpose is only met if someone visits them. Think of a site as the storefront of a store: if someone does not see it and come in and buy, then the owner will not make a profit.
Website promotion online is the way that businesses make their activity and their products known on the Internet. The more targeted traffic, i.e. visitors that match your target market, a website gets, the greater the chances for a sale to occur.
There are so many different ways you can promote your website, which can potentially make the whole process complicated. You should also set a clear target goal. Your advertising efforts may be a waste of time if you do not know what results you want from a campaign.
If you are preparing for a website promotion, here are some things to keep in mind.
1. Determine your target market

Your goal is by no means to get as much traffic as possible to your site. Even if you have millions of visitors, it does not mean anything if none of them are interested in what you offer. Knowing your target market will lead you to marketing actions that will show your message to potential visitors in a way that will attract them and eventually bring them to your site.
2. SEO Strategies

Use search engine optimization strategies, but do not rely solely on them for your website's traffic. It's not such a difficult job to help search engines understand and classify your site. Monthly review of your site's statistics and keywords will help you understand how users use search engines to find your site and other business information.
3. Promote where your target market frequents

When you look at where and how to get promoted, think about where your potential customers frequently go when they are online in order to transmit the message about your activities to them there. For example, if you have a travel blog, you'll be more successful by creating ad campaigns on other blogs or online groups (such as Facebook) with a travel focus.
There are endless ways to promote websites. Sites can be promoted in a variety of ways, both online and offline.
Any action that lets you include your website URL can be considered as a website promotion. Below you will see some common tactics:
1. Email Marketing
Email marketing can be a very effective strategy. This strategy includes the use of emails to promote products or services.
Perhaps a more comprehensible definition could include the use of emails as a way to develop relationships with potential customers. Email marketing is a part of online promotion that includes e-marketing through websites, social media, blogs, etc.
It is essentially like direct mail, with the exception that the exchange of messages is not via mail, but they are sent electronically via email.
The two great advantages of email marketing are cost and convenience. Emailing is an inexpensive way to market websites and advertise your company, products, or services as compared to many other types of marketing. It's also extremely easy to create and track an email marketing campaign, making it a very affordable type of marketing for small businesses.
Newsletters can be sent across an email list of all the people who have provided the necessary information on your site. Such information is, for example, the desire to receive updates about your company, news about upcoming events or special offers. You can also remind customers that your business exists and that maybe it's time for another visit.
2. Blog Marketing
Blog Marketing is the process of approaching your target market by using a blog. Initially, business owners had a blog separate from their sites, but today you can easily merge them, making them more manageable as well as giving users easier access to them both.
The very nature of blogging makes it ideal for marketing, given that it provides new content to attract people back to the business and offers a way for the business to interact with consumers. Some additional advantages include:
1. Low cost to begin and launch. Although there are free blogging platforms, you should go for a cost-saving option in order to maintain a professional image. There are many options, so it won't be difficult to find the one that suits you.
2. It is super easy. Most blogging platforms are simple to use. If you can copy, paste, type, drag & drop and upload, you can also have a professional blog.
3. Improves search engine rankings. In particular, Google wants to find and categorize new content and many entrepreneurs use blogging specifically for search engine optimization (SEO).
Just like with all the things in life, there are also disadvantages in blogging, such as:

1. It's time consuming. Creating new content and updating your blog constantly may take a lot of time. There is, of course, a solution to the recruitment of independent writers and an assistant to take over the task whenever you need help.
2. There's need for a constant flow of ideas. Together with time, having something new to say is one of the biggest challenges bloggers face.
3. It also requires to be promoted. You use the blog to promote your business, but in order for this to work, people need to know a little about the topics on your blog, which means you need to find your target market and attract them to your blog. Besides, do not forget that the Blog is also a website and therefore it needs website promotion.
Starting a blog and using it to promote your business can be set up within minutes. It is continuous management and marketing that takes time. What will you share on your blog? News, tips, opinions, etc.? In addition, how often will your blog be updated? Daily, weekly, etc.? These are some questions you need to answer once you create your own blog.
3. Social Media Marketing 
Social media marketing is an ideal way to promote your business. It's free, it's easy, and it's often fun. At the same time, it can be time consuming, cumbersome and it may be difficult to identify the results.
Before you begin promoting your business on social media, you need to make sure that your profile is ready to be viewed and that you know the results you want from social media. The first step is to visit each of your social networks and make sure you have:
1. Uploaded the right image for your business: Think about your business and your audience, and then select a photo that matches the image you want to display to your customers.
2. Completed your profile with all the necessary information: You should fill out all the sections that are important for your business.
3. Followed people in your industry. Social media are not just for customers to follow you but also for you to follow others.
4. Integrated social media tools into your website: You must have links to your social media accounts on your site. This way your visitors can follow you. Also, buttons that make it easy for users to share your content are very important and must be on your site.
These, of course, are actions made by the person who has dealt with your company's web design or someone who knows how to program. Participation in social media is something that many business owners underestimate, but it is crucial for their success. It is inadvisable to create content all the time without paying attention to what others are telling you. So, along with the preparation of the content, you need to take the time to interact with your audience and create dynamic relationships with them.
Do you need to outsource your social media management to an expert?

It is possible to assign the management of your company's social media to a specialist. This can help you save time on preparing graphics and posts and sharing content with others. However, social media are social, and there is the expectation that people interact with you. So, even if you hire an expert, it is advisable not to stop interacting with your followers.
4. Search Engine Marketing (SEM)
SEM includes actions that help search engines such as Google and Bing to find and rank a site in their results. It is considered one of the best techniques for website promotion. In other words, it's the steps you need to take so that when someone is looking for information about your business, your site appears as high as possible in search engine results.
Ways to Use Search Engine Marketing (SEM):
1. Organic Search: The SEO (search engine optimization) is a method of SEM that uses a variety of actions to help search engines understand what your site does, so they can show it to users who are looking for something similar. These techniques include the use of proper titles and keywords describing a site as well as linking to quality resources. Below we will refer to SEO in more detail.
2. Paid Search Marketing: PPC (pay per click) advertising refers to paid impressions of your website on search engines or other sites. In particular, a Google Adwords ad (PPC) will show the ad on the top or bottom of the results page. Placement depends on many factors, such as keywords used and ad quality. Google will also promote your ads on websites that have Adsense enabled. There are other types of PPC marketing options, ads on Facebook for example. In a PPC ad, you are charged for every click someone makes on your offer. Paid search differs from organic, because you need to pay to display your site higher in search results.
The advantage of a PPC ad is that you can put your site on the first page of Google or even in the first place directly. It is important to note, however, that appearance is only part of the process. The goal is to create an ad that leads to not only clicks but also sales or any other action you seek. If you do not know exactly what you are doing, you are most likely going to create an ad which people will be attracted to and click, however they will not proceed to the next action you want. Remember that because you pay per click and clicks can easily be made, it may cost you a fair amount.
Let us suppose, for example, that you pay € 0.50 per click. If 100 people click on your ad a day, it will cost you 50 euros a day. If the ad runs for 30 days, at the end of the month you will pay € 1,500 for those clicks. The bottom line from this example is to make sure that a paid ad does not only get clicks, but that these clicks are converted into income.
Therefore, which SEM method is best for website promotion? PPC can work if you have a business that aims to promote products versus a blog promotion. On the other hand, if your site appears far below search results, you may have a better chance while using a PPC ad.
Regardless of whether you use PPC or not, you need to prepare a SEO strategy because it is the only form of SEM that brings long-term results.

5. SEO Services
Search engines are the main source that leads visitors to your site. It's hard to get these machines to locate and rank your site as high as possible. Even though there are tricks and methods you can use to improve your results, similar to social media marketing, you need to spend a lot of time on search engine optimization.
But what is SEO? Search engine optimization (SEO) is the method used by those who have a website to help search engines find and display them, desirably above competitors. While there are other search engines that can rank you, like Bing, 80% of Internet search is done through Google. So, most SEO tips are geared toward ranking on Google. If you are looking for website promotion or business promotion, then SEO optimization is an investment for the future with guaranteed results.
We are going to focus on organic search results, aiming to place your site at the top 10 search results for your targeted keywords. Some of the many benefits of organic product classification versus paid are:
1. Consumers prefer organic search results instead of paid advertisements.
2. Organic ranking is free of charge. Sometimes high rankings on Google may/what-is-the-best-position-on-google-paid-search-vs-organic-search/ seem inconceivable, especially from the frequency at which Google decides to change its algorithms. That is why you should adhere to the current rules and trends. These changes force site owners who want to stay in good standing with Google to update their sites in order to respond to each change. Over the years, SEO has become more complex as search engines have developed more mechanisms for ranking websites.
In particular, Google is struggling to make internet users happy, so it sets stringent rules for website owners. Below we have a list of what Google looks for when ranking sites high.
1. Website Age: Newer sites will have more difficulty with SEO because on the one hand, there is so much competition, and on the other hand, Google favors sites that have a good history behind them.
2. Keywords: When search engines visit your site, they scan the content of your page and read its information to understand what your site is about. When users search for these keywords, the machine knows what pages to deliver as a result. This means that it is very important to know what words and phrases your target market is using in search engines. This is what you can learn through keyword research. Once you find them, include them on the site, say in the title of the page, in your meta tags (keywords, description), etc. By you doing this, the search engines will better understand the content of your site. However, do not use too many keywords because the system may think you are trying to trick it.
3. Outgoing links: Search engines love to see links to other websites within your site.
4. Incoming links: These are links to your site from other websites. Social media can be very useful for this. Also, your site gains a great advantage in ranking when it connects to quality websites. So, your goal is to have quality outbound and inbound links.
5. Responsive web design: Since almost everyone uses phones or tablets to connect to the internet, Google has now included the mobile-friendly browsing feature as an important criterion for ranking a site higher.
6. Security: With all the malware and viruses available online, Google has decided to include security as one of the factors in website ranking. So, if you want Google to love you, you should get informed and ensure that your site is secure.
Should I consult an SEO Expert?
There is no doubt that a digital marketing company can do wonders for your site's traffic. However, the highest ranking in search engines is not an everlasting achievement. Search engines are continually classifying websites, which means that you may be at the top 10 positions of the first page one day, and the next you find yourself on a different page of the results.
However, hiring a professional to promote your website is worthwhile for maintaining your website's appearance in search engines.

Additionally, it is important to know that SEO takes time. You will not see any improvements in your website's ranking overnight, so do not be disappointed if the traffic to your site does not improve immediately. Consistency is equally important. If you are not consistent with SEO, do not expect good results. Finally, the popularity of keywords and their competitiveness are changing over time. So, you should frequently review the keywords you are interested in order to check if they are still bringing traffic.
6. Guest Blogging
Having your articles on other sites creates an edge not only for exposure on other websites but also for optimizing search engine results (SEO). In recent years, the effectiveness of article marketing, as outlined above, has been nearly exhausted. One reason for the decline of blogging is the fact that many people who used this method created bad content. On the other hand, Google has made changes that have affected content marketing. Distributing unique content to other sites can still work as a marketing tool. It can potentially improve your SEO, and it can certainly bring you in touch with potential users.
Thank you for having the patience and the perseverance to read through this article. We hope that we have helped you understand what website promotion means and how important it is. If you have any questions or are looking for a reputable Digital Marketing agency, do not hesitate to contact us at info@lithosdigital.gr. We will be glad to help your business achieve its goals. 
Frequently Asked Questions about Website Promotion

Contact us.
Message us so as to book an appointment and strategically plan your business growth and success. We are excited to meet you and help you out.